BabyTime, Confident Parenting.

Parenting is hard. First-time parenting is harder. That's why BabyTime was made.
Record, track, and analyze your baby's activities and find the exact answers that you're looking for.
Take your first step into parenting with Babytime to always stay on top of the parenting game.

Activities in BabyTime by smart parents now.
Track, record, and analyze securely with others.
BabyTime lets moms, dads, nannies, babysitters, grandparents, and any invited caregiver to track and record your baby's activities. All in real-time. All at once. The data is securely stored into our cloud server so you don't need to worry about losing data of your baby's precious milestones and achievements!
Development at a glance, then compare.
All your baby's activities are analyzed and converted into a visual picture that is both easy to understand and easy on the eyes. Compare your baby's daily routine at a glance and share his development with other moms in our community.
Share fond memories, Learn something new.
At BabyTime, your baby is the Star. Write and keep unforgettable memories of your child or share with other moms in our community. Share your parenting ideas and also learn what other moms are doing to raise their child.
BabyTime Features
Happy parenting with simple usability and charming design
Easy Effortless Tracking
Track all activities with the least amount of hassle
Real-time Syncing
Registered and invited caregivers can track, record, and analyze at the same time
Pattern Visualization
Understand your baby's needs with visual patterns of the baby's daily routine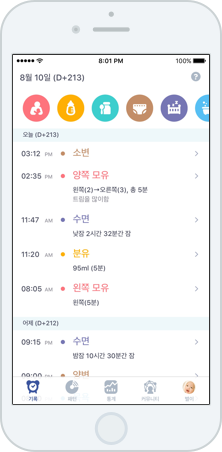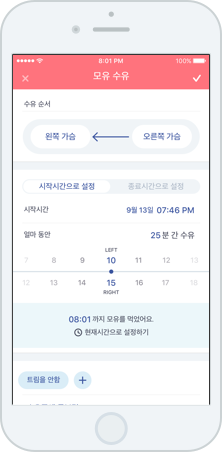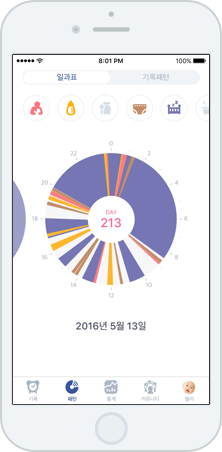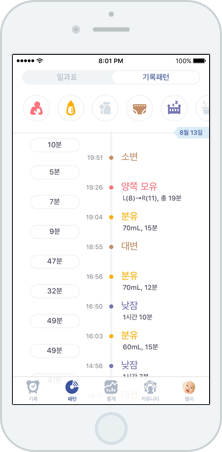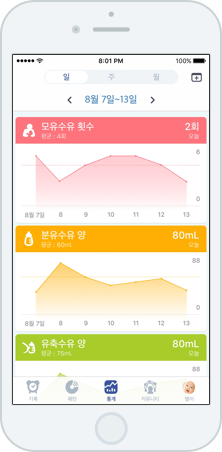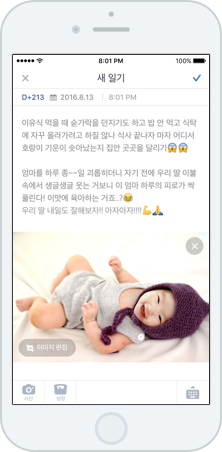 Statistical Analysis
Customizable graphs to compare and track growth and development
Share extraordinary moments
Never miss out on your baby's big milestone moment
Compare and find solutions
Gain insight into how other babies are being raised in our community